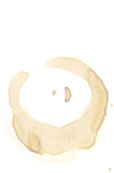 Beans
Whitney Coffee Company sources only the best fresh roasted coffee beans. Coffee beans start to deteriorate right after the roasting process so it is very important to buy fresh beans.
Our small company does not have the same logistical issues that large suppliers have so delivering the beans to you in a timely fashion is not an issue for us. We will, however, occasionally run out of your favorite bean type but that is a good thing; If we carried a large stock such that we would never run out, freshness would suffer and we are not prepared to make that compromise. Please arrive early Saturday morning for the best choice.
We will gladly grind the beans to your specification but we prefer that you do your own grinding since whole beans will last longer.

| | | | |
| --- | --- | --- | --- |
| | Asia and Pacific Islands | | Africa |
| | Americas | | Blends |